Trail & Crag's mission is to empower outdoor enthusiasts with the knowledge they need to play harder, explore farther, and connect more deeply with the planet.
Why I started this blog
Before I started Trail & Crag, blog articles were supposed to be no more than 2000 words, a limit I found very constraining. When I did occasionally write articles that exceeded this limit, editors would tell me that it had to be shortened 'because nobody reads long blog articles'. The solution was to take full control of editorial decisions myself, and that meant creating my own blog. And so Trail & Crag was born – a place where I could satisfy my inner nerd and go into topics in greater depth than I could when writing for someone else.
Several years on, longer articles have become the norm in digital publishing, including the outdoor industry. But Trail & Crag is still at the fore when it comes to producing content that gives more scope and depth to topics deserves it. It's an outdoor blog for people who like to read and understand things fully. Because maintaining a high level of expertise across subject matter is very important to me, I have chosen to focus on the activities I have the most experience in – rock climbing, mountain biking, hiking and trail running – as well as general outdoors topics that will be of interest to anyone who wants to expand their outdoor skills.
Who is this guy?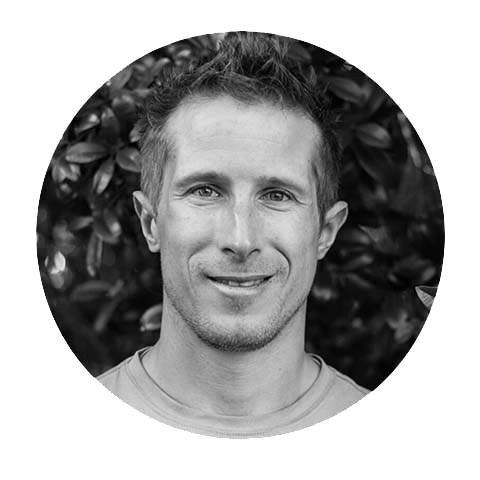 Writing, photography, and human-powered adventure – my interests are many. But there is a common thread running through all of them, and that is a love of the outdoors. Growing up in the mountainous Western Cape, I was lucky to have many opportunities to get outside from an early age – formative experiences that kindled an appreciation for wild spaces and their potential for inspiring personal discovery. Decades later, I still find myself making major life choices according to these values. Even though I have already lived in four hemispheres, I still have a serious case of wanderlust, and the big question is where to next? I have been back in Cape Town for several years, but that could change soon. My full name is Jean Paul de Villiers, but to friends and family, I am simply Paul.
Where is this going?
What started as a hobby blog is growing into something bigger, and my goal now is to make Trail & Crag a full time project and take it on the road. This will mean traveling the world to climb, ride, and hike in different destinations while generating material to feed the blog and future video channels. For the past several years, I've had to work hard to balance a day job, side project and outdoor interests, and the idea of a lifestyle that allows me to spend more time outside makes me pretty excited. It's a dream on the verge of reality, and I just need a few partners to take that next big step.
How do I plan to keep Trail & Crag ad-free?
Professionally run blogs have to make money so that the people behind them can make a living. For Trail & Crag that means content sponsorship. I really don't like ads, and I don't want to charge readers for access to my content. So, I have chosen to partner with sponsors – like-minded outdoor brands who see the value in an independent outdoor blog and want to ensure that readers continue to have access to it.
What is sponsored content?
In some digital publications, 'sponsored content' refers to content that has been written specifically for a sponsor. That is not how sponsored content is produced at Trail & Crag. I always write and publish content first, and then pitch the idea of a sponsorship deal to potential partners only once a page is getting enough visitors. Even then, once a sponsor is on board, they have no influence over the written content of an article. They do, however, get a link to a product page, photos featuring their products, and their logo in the sidebar and the bottom of the page.
Why don't I write reviews?
When making a gear decision, it's best to start with a wide search and then narrow down your options by looking for those products that match your needs. In many gear categories, there are over a hundred different products, and it's just not possible to read reviews on everything. But if you start by deciding on what you want in term of features and benefits, you can shortlist top candidates and then get into the specifics by reading reviews. My gear guides aim to help readers with the first part of a gear decision by giving them everything they need to know to help them narrow their search.
How do I choose which brands to partner with?
To be a suitable partner for Trail & Crag, a sponsor brand needs to have similar values. It needs to manage its impact on planet and people, and it needs to be as passionate about creating great gear as I am about producing great content. I need to have faith in their products, having used them previously, and there needs to be a connection between the brand and the content they sponsor. Lastly, sponsors have to see the value in independently-produced content and are happy to let me have full control over editorial decisions.