Those lucky enough to have made such journeys have described thru-hikes as opportunities for self-discovery, as ways to reconnect with nature, and even as cures for depression. But even if that weren't true (and I'm not saying otherwise) a long-distance hike is an incredibly rewarding and worthwhile experience in itself. You don't need to look for additional reasons to do one, and you don't need to explain your ambition to friends who just don't get it. The important question isn't why you're going to attempt a long hike, but rather where you're going? With environs ranging from the hot and rocky deserts of the southern United States to the verdant forests of New Zealand and the snow-covered peaks of the Himalayas, there's a whole world out there waiting for you, and you only have to decide where to go first. Hopefully this list will make that decision a little bit easier.
Kungsleden
Location: Sweden
Distance: 440 km (270 mi)
Duration: 15 days
Season: July to September
Accommodation: cabins & huts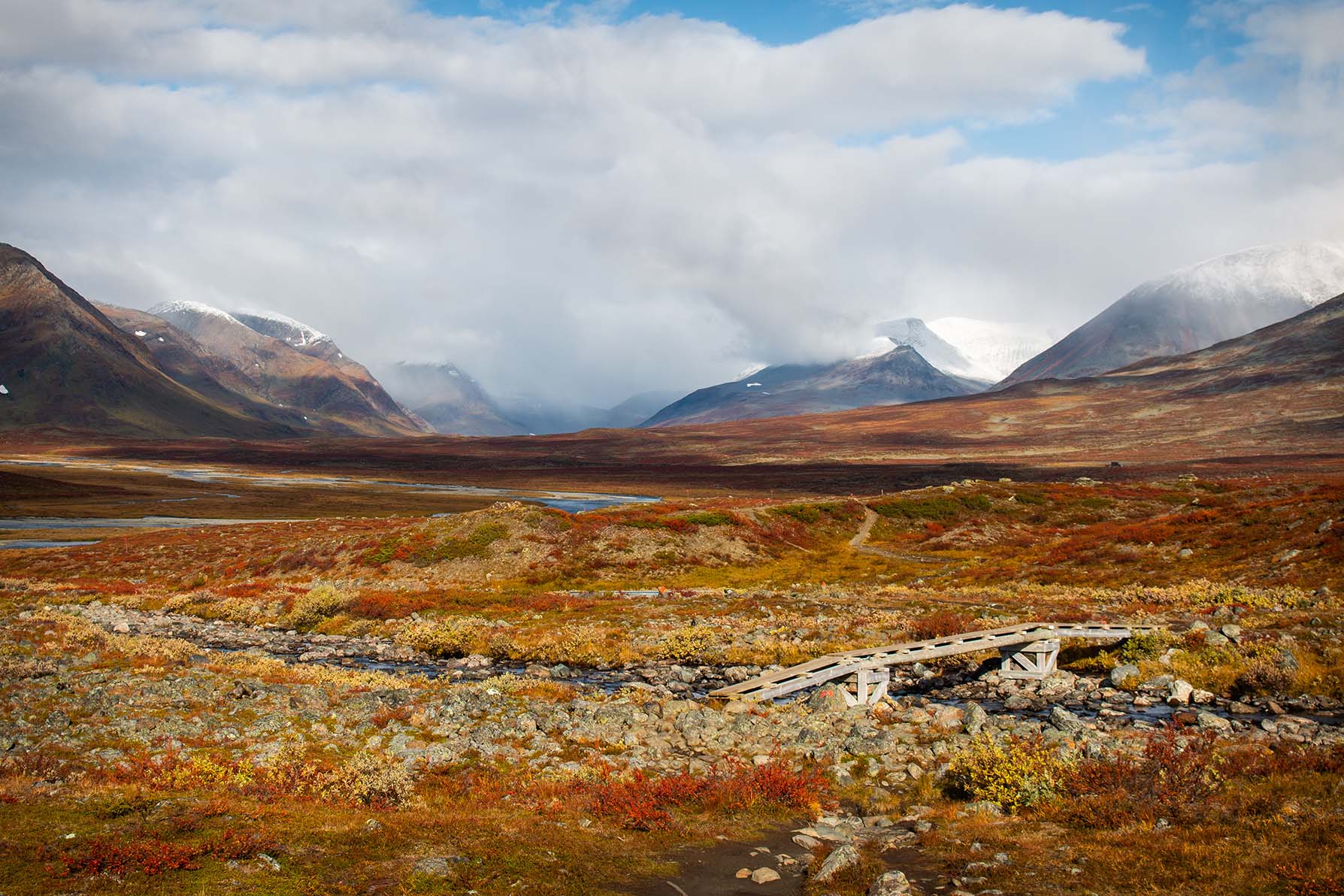 The Kungsleden (The King's Trail) meanders through Swedish lapland for over 400 km and takes in incredible scenes of Nordic beauty with landscapes ranging from barren tundra plains to verdant birch forest and glistening Arctic lakes. The trail starts at Abisko in the north and ends at Hemavan in the south. But, because it passes through several other villages, it's also possible to choose alternate start and end points, and hike only a section of the trail (as you can with many trails on this list). One of Europe's most popular trails, the Kungsleden is well-marked, and every night can be spent in a hut or cabin (posted every 12 to 15 km).
Slovenian Mountain Trail
Location: Slovenia
Distance: 500 km (310 mi)
Duration: 25-30 days
Season: July to September
Accommodation: campsites & huts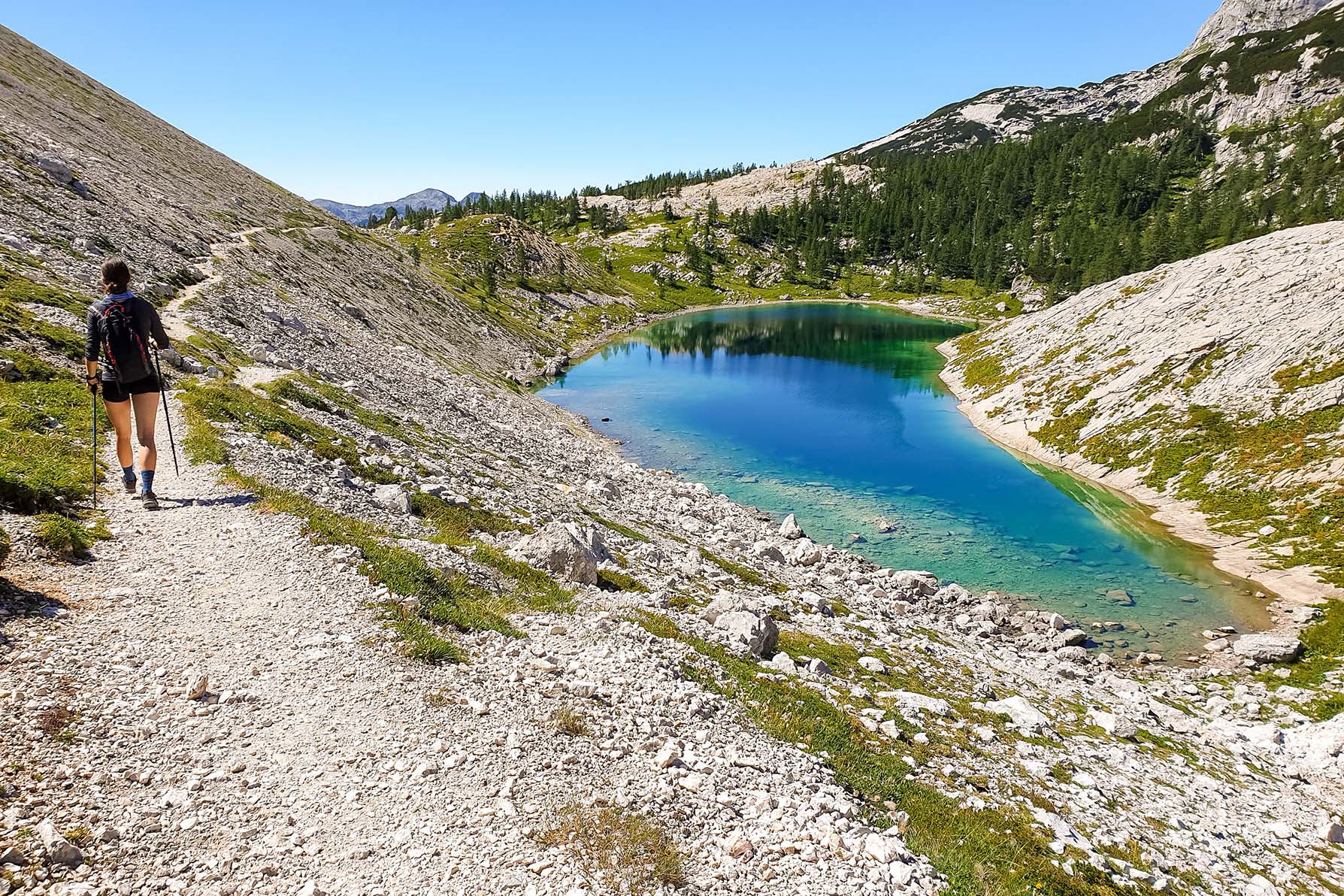 Hikers with a full month to commit to their endeavour should consider the Slovenian Mountain Trail, the world's oldest official thru-hike. This 500 km trail begins in Maribor, crosses the plateaus of the Pohorje Hills, and then winds its way through the Kamnik-Savinja Alps and Julian Alps on its way towards the Adriatic Sea. Over its course, the trail connects 49 mountain huts, 23 peaks, and 5 towns, and takes in some of the region's most awe-inspiring scenery with rural farmsteads nestled between alpine meadows and dense pine forests. With many remote high mountain passages, this is a serious hike that requires significant fitness and self-sufficiency.
GR20
Location: Corsica
Distance: 180 km (112 mi)
Duration: 15 days
Season: June to September
Accommodation: campsites, refuges (hostels) & huts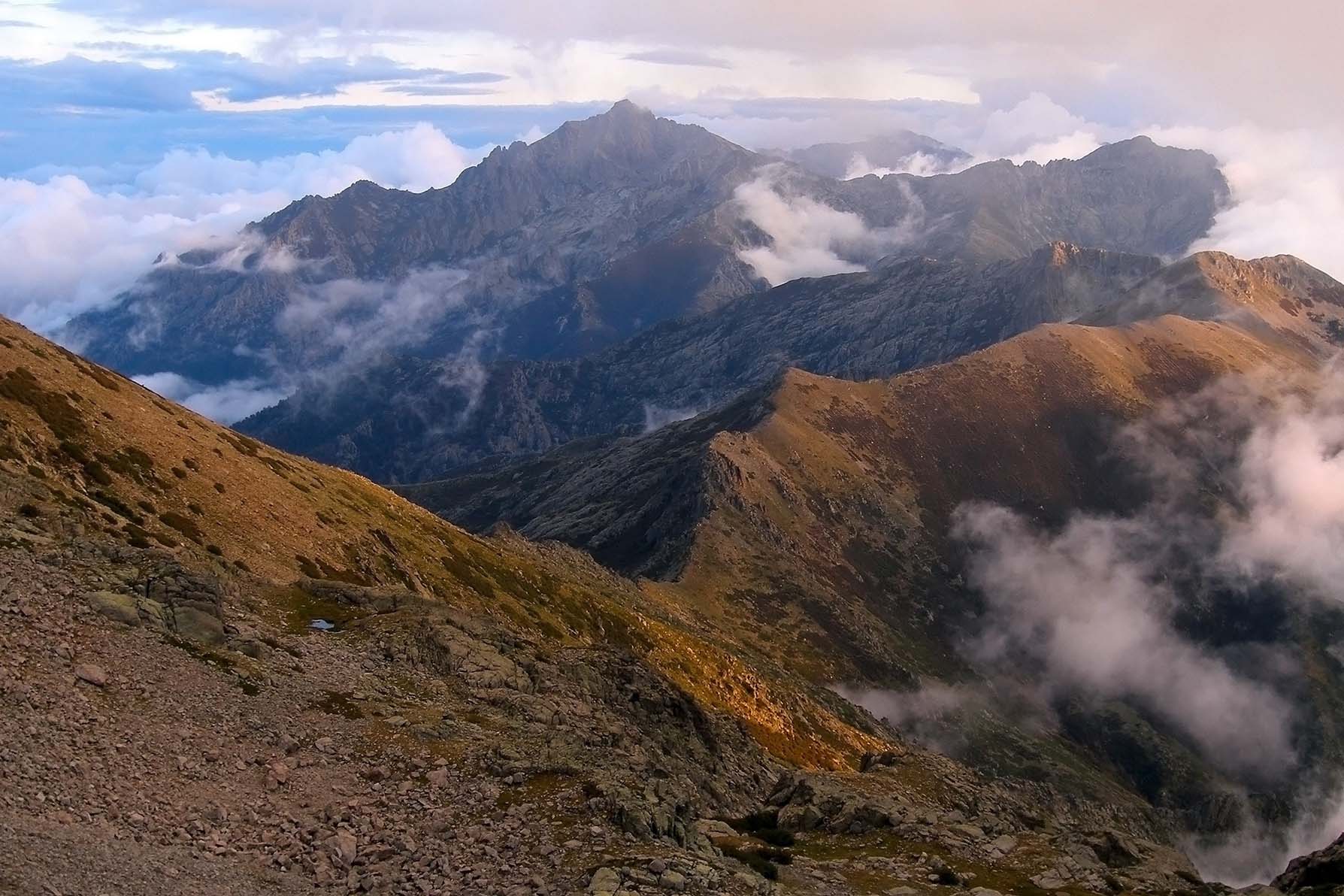 Another hike for those not shy of vertical gain, the G20 is the most difficult of the GR routes and packs quite a punch in a relatively short distance – 180 km. This trail starts in Calenzana in Corsica's north western corner and traverses the interior mountain range diagonally to finish at Vizzavona in the southeastern corner of the island. Most hikers opt to start in the north, where the steep and rocky trail affords incredible views of the surrounding craggy peaks. Then, as hikers progress south, the jagged peaks flatten out, which makes for less spectacular but easier hiking.
Pyrenean Haute Route
Location: Spain, France
Distance: 800 km (497 mi)
Duration: 45-50 days
Season: July to September
Accommodation: campsites, refuges (hostels) & huts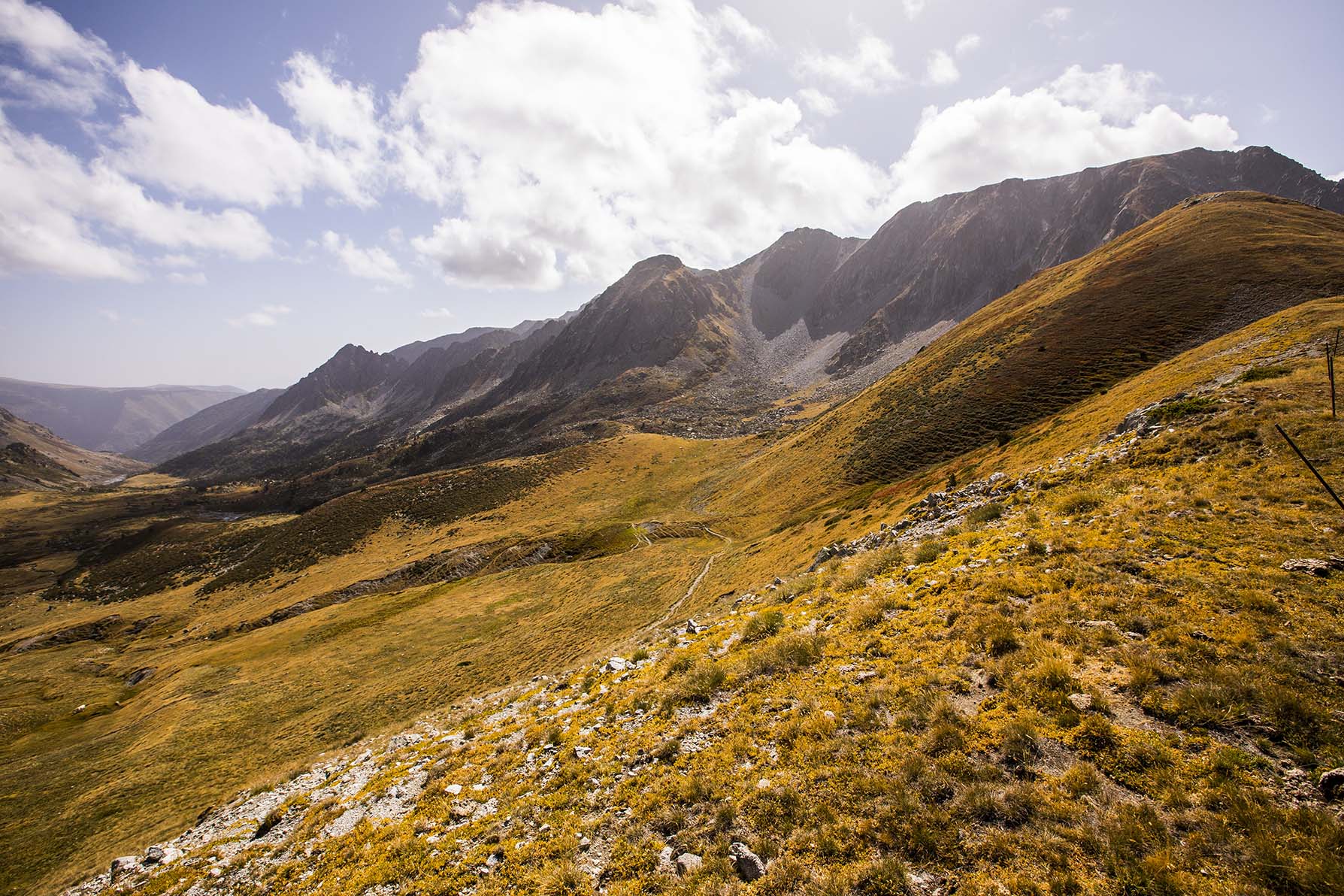 The HRP is one of three coast-to-coast routes that cross the Pyrenees. The GR10 sticks to the French side, the GR11 to the Spanish side, and the HRP zigzags across the border as it follows the highest ridges. More of a concept than a trail, the HRP is not marked (the GR's are marked with red and white blazes), and descriptions of trail differ between the two guidebooks. Georges Veron's version spends more time in France, where it coincides with the GR10 for long stretches and passes through more villages. The Ton Joosten version (Cicerone Press), on the other hand, spends more time in or close to the watershed. Both offer spectacular scenery, but you'll have to work for those views. Regardless of the exact route, the HRP is as challenging as it is beautiful.
Great Divide Trail
Location: Alberta & British Columbia, Canada
Distance: 1,130 km (702 mi)
Duration: 40-60 days
Season: July to September
Accommodation: campsites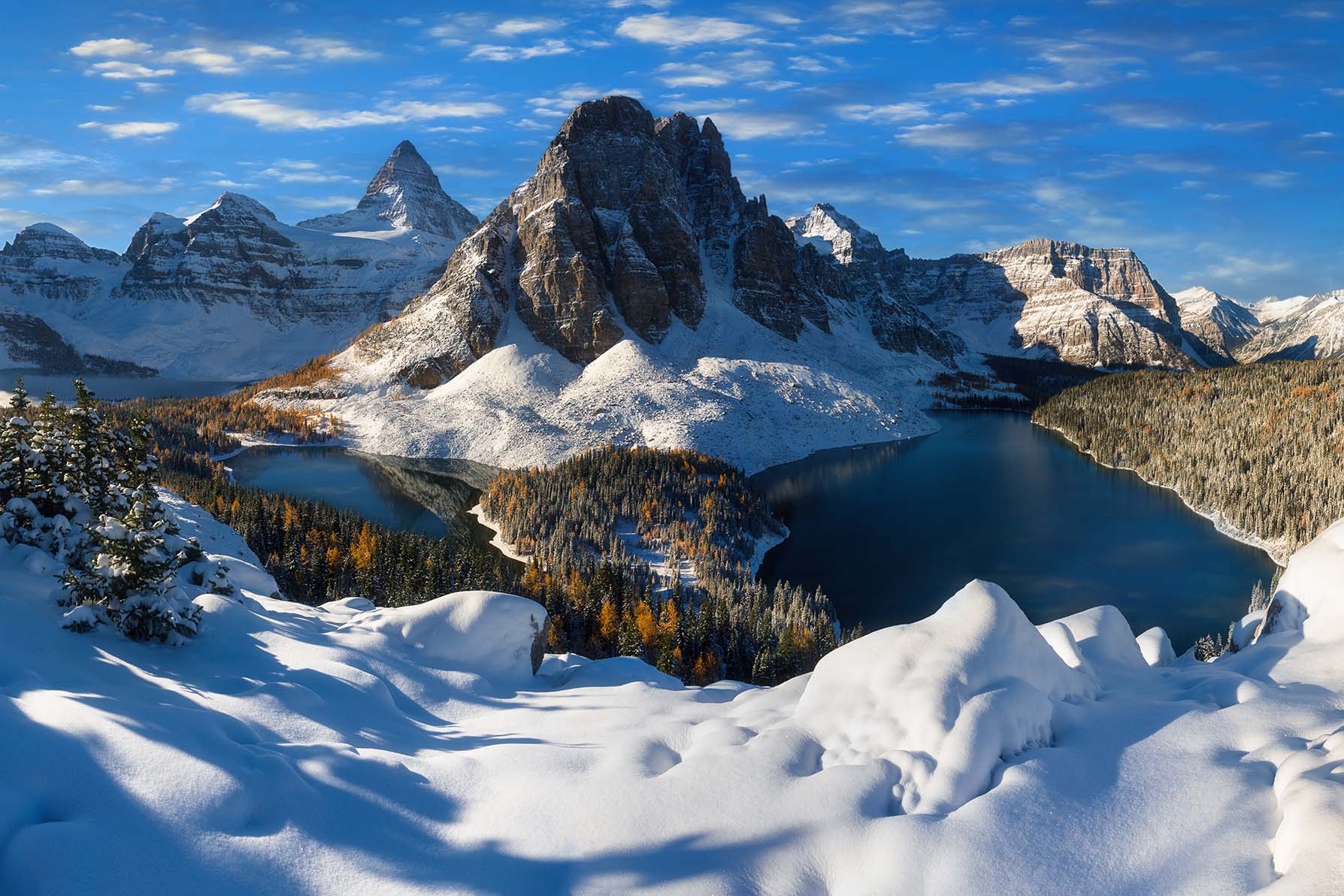 The Great Divide Trail follows the continental divide between Alberta and British Columbia, crossing five National Parks, eight Provincial Parks, and three Wildland Provincial Parks as it snakes its way south through the Canadian Rockies. Like other adventurous trails on this list, the GDT stitches together several other trail systems and is not officially signposted. A true wilderness trail, the GDT requires hikers to be resourceful and self-reliant. Summer snowstorms, grizzly bears, and rushing rivers pose serious challenges, and the remoteness of the place often puts help farther than a day away. But it's this same remoteness that affords hikers views of pristine and untouched wilderness like you'll rarely see anywhere else.
Pacific Crest Trail
Location: California, Oregon & Washington, USA
Distance: 4,265 km (2,650 mi)
Duration: 120-180 days
Season: March to September (northbound)
Accommodation: campsites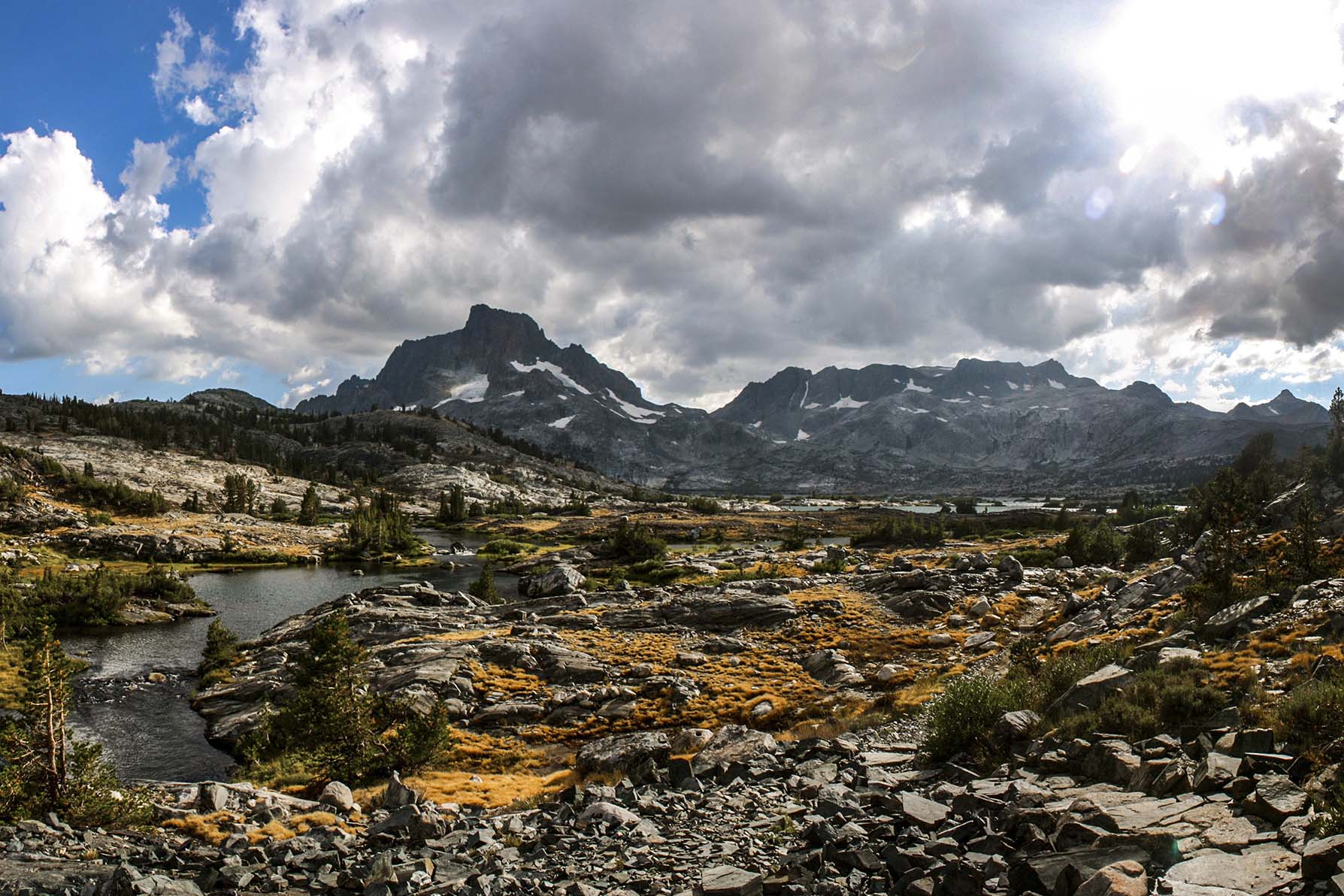 Starting on the US-Mexican border and ending on the US-Canadian border, The Pacific Crest Trail is America's second longest trail. Over its 4,265 km, the PCT passes through three states – California, Oregon and Washington – and takes in environments ranging from arid deserts to the snowy peaks of the Sierra Nevada and Cascade ranges. Accordingly, hikers need to be prepared for temperatures that can go to extremes above and below freezing. The climate in the southern sections also makes certain areas susceptible to wildfire, and the PCT is regularly rerouted to move the trail away from high risk areas. Given the trail's tendency to change, it is not marked with blazes, but the path is well-trodden and is easy to follow if you have a map.
Appalachian Trail
Location: Georgia to Maine, USA
Distance: 3,500 km (2,200 mi)
Duration: 150-210 days
Season: April to September (northbound)
Accommodation: campsites, shelters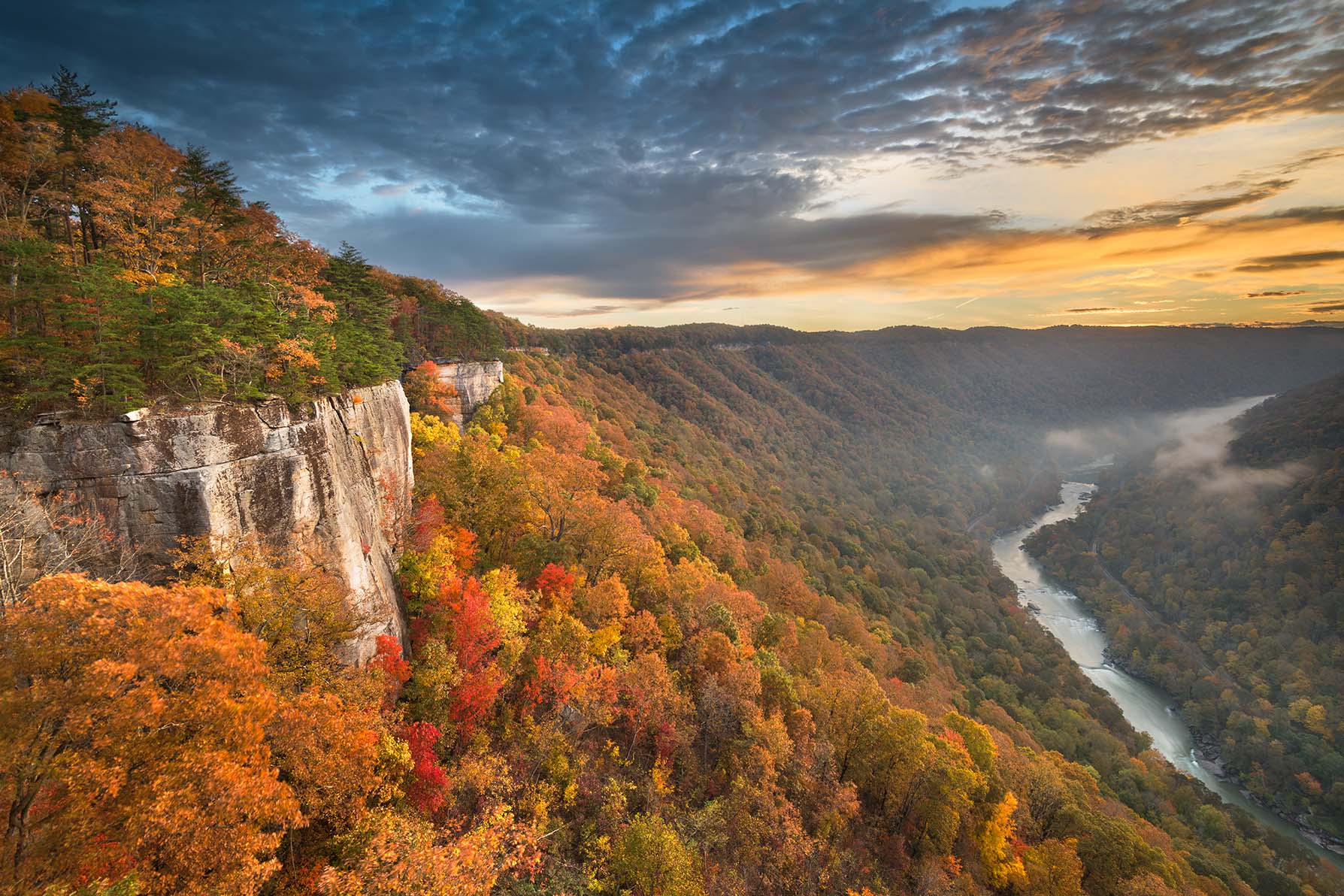 Of the three Triple Crown trails – the Appalachian Trail, the Pacific Crest Trail & the Continental Divide Trail – the AT is by far the most popular and well-established. Even though the AT involves more vertical gain and is physically tougher than the PCT, many first-time thru-hikers choose the AT over the PCT (The Continental Divide Trail is longer and is in a league of its own). One aspect of the AT that makes it so popular with those wetting their feet in long-distance hiking is the prevalence of shelters (basic cabins). There are over 250 shelters in total, or one every eight miles on average. In addition to negating the need for a tent, these shelters act as meeting points, where hikers can socialise and spread a little camaraderie. The AT is also marked with blazes over its entire 3,500 length.
Continental Divide Trail
Location: New Mexico, Colorado, Wyoming, Montana & Idaho, USA
Distance: 5000 km (3100 mi)
Duration: 160-180 days
Season: June to November (southbound)
Accommodation: campsites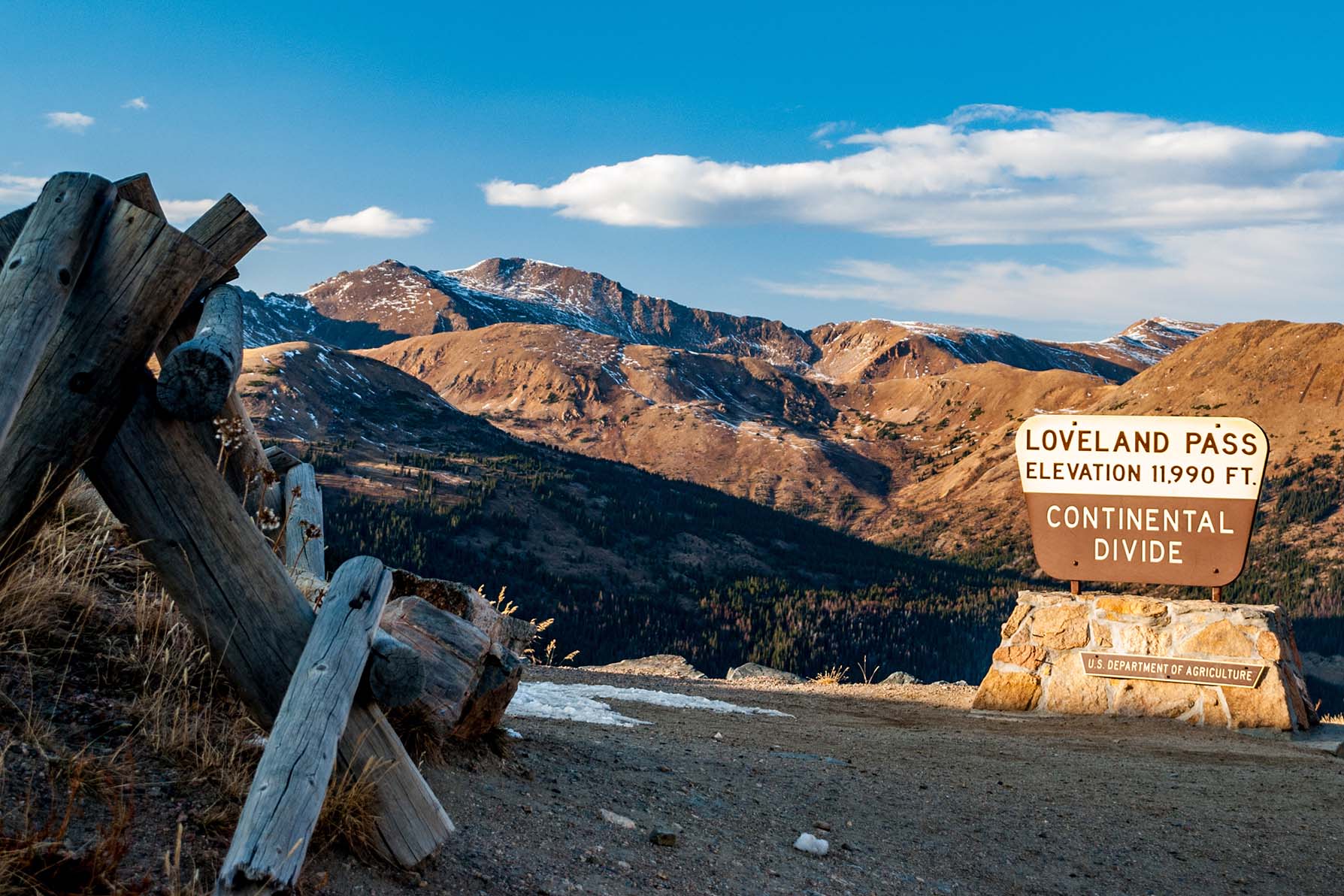 The Continental Divide Trail is not just North America's longest trail; it is a living museum of the American West, a place to reconnect with nature, and a unifying force bringing people of all walks of life together. "That's straight from the Continental Divide Trail Coalition, an organisation that is clearly very passionate about its cause. The CDT means different things to different types of outdoorsmen (horse riders, hunters and mountain bikers also use the trail), but, to hikers, the CDT is the continent's most challenging long-distance hike – so tough that only a third of the people who attempt to thru-hike it actually succeed. When you consider the ruggedness of the terrain – including 14,000ft peaks, snow and ice – it's no wonder that the trail through the Rockies is the most coveted in the Triple Crown.  
Te Araroa Trail
Location: New Zealand
Distance: 3,000 km (1,864 mi)
Duration: 80-110 days
Season: November to April (southbound)
Accommodation: campsites, huts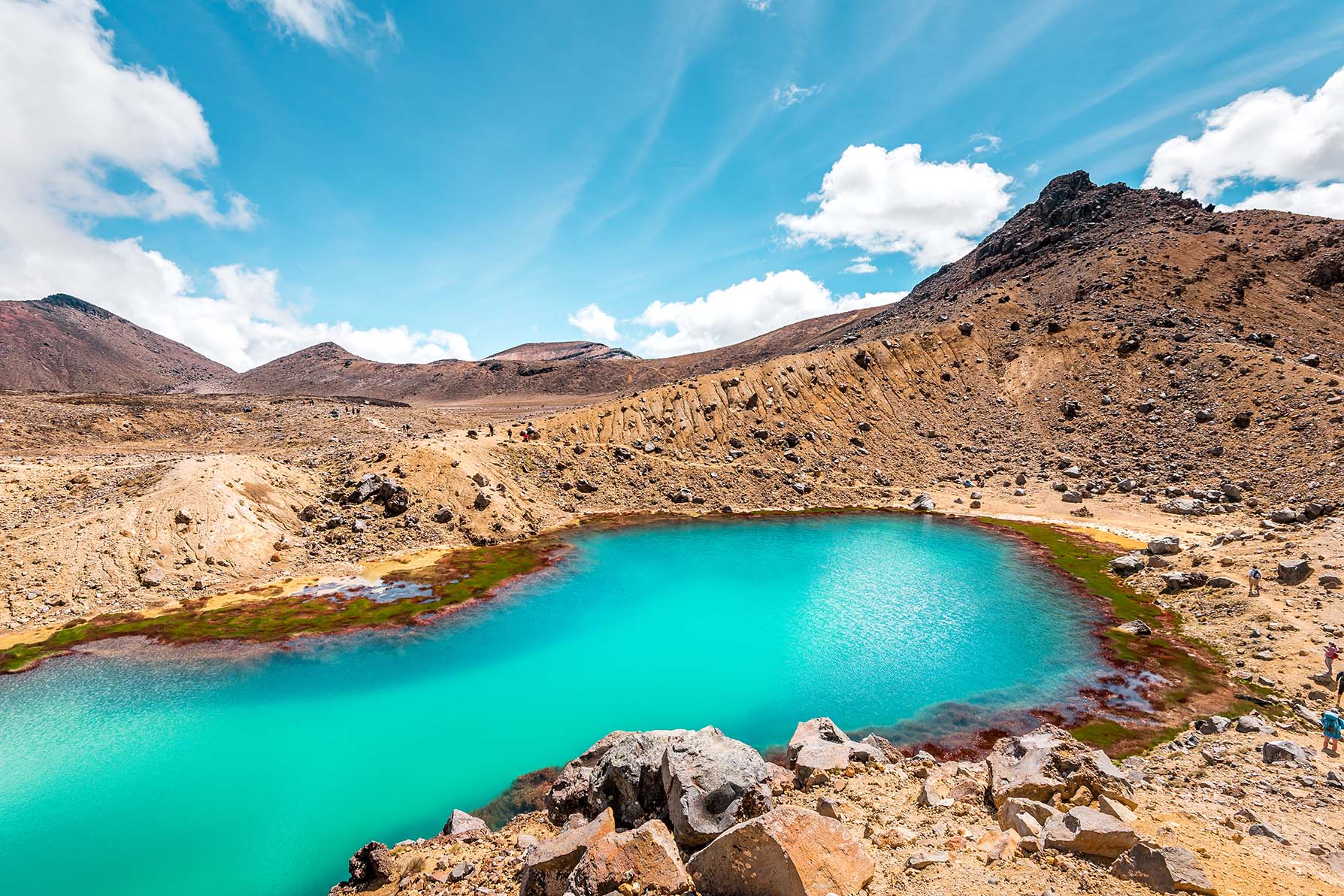 Te Araroa (the Long Path) stretches from the northern tip of New Zealand's North Island to the southernmost tip of South Island. En route, hikers can expect to experience an incredible range of topography, with sandy beaches, blossoming rainforests, and active volcanoes all taking their turn to enthral hikers. As a relatively new trail, Te Araroa is not as developed as the Triple Crown trails, but it's this rough and raw nature of Te Araroa that attracts veteran and novice thru-hikers from around the world. With unpredictable weather, difficult terrain (mud, sand, scree), and navigational challenges, this is a thru-hike for the adventurous.
Great Himalaya Trail 
Location: Nepal
Distance: 1700 km (1056 mi)
Duration: 130-150 days
Season: September to March
Accommodation: campsites, teahouses
For a true high-altitude adventure, you can't beat a trek across the Roof of the World. The Great Himalaya Trail takes hikers from one end of Nepalese Himalayas to the other and between some of the highest peaks on the planet. But the GHT is not a single trail. It's really a network of trails. Trekkers refer to the High Route and the Low Route, but even these are open to interpretation. It's up to every hiker to carve their own trail across the Himalayas using ancient trade and pilgrimage paths to link villages and monasteries. The best time of year to trek in Nepal is the fall. To extend that season for a thru-hike, it's best to hike into the winter. Although very cold, the clear winter air rewards hikers with spectacular views of the Himalayas. The summer monsoon rains can bring on landslides.
Jordan Trail 
Location: Jordan
Distance: 650 km (404 mi)
Duration: 34-43 days
Season: March to early May, late September to November
Accommodation: hotels, hostels, homestays, wild camping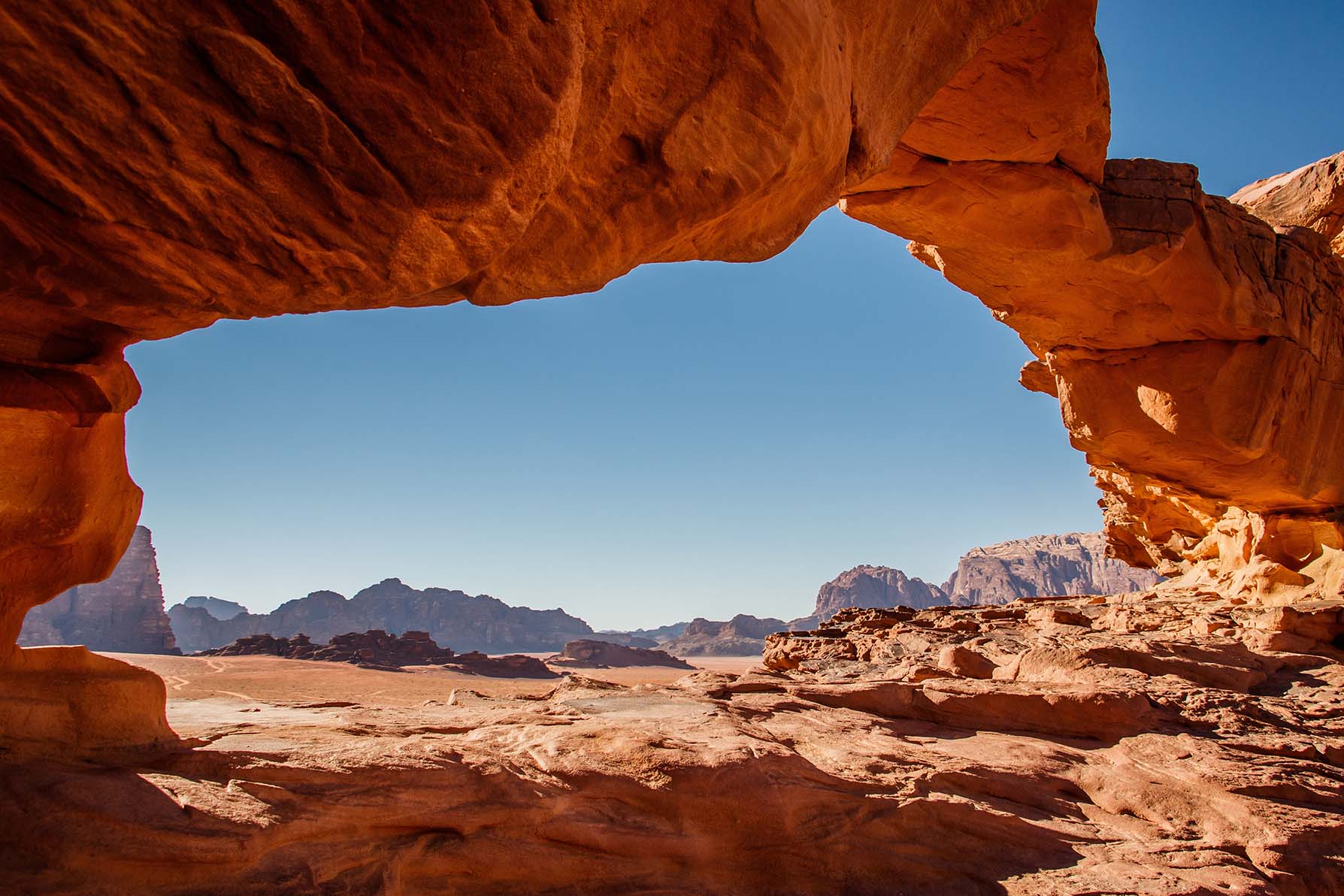 Stretching from the verdant valleys of Northern Jordan to the Red Sea, the Jordan Trail offers 650 km of beautifully varied walking. En route, hikers will take in attractions like the ancient city of Petra and Wadi Rum, but, for many, the allure of this trail will be the relative solitude. With time, the Jordan Trail might still become a classic, but at the time of writing it's still less travelled than most of the other trails on this list and is a good option for intrepid hikers looking to get off the beaten track. Challenges include high daytime temps and less than straight forward navigation, but then you don't sign up for an adventure expecting plain sailing all the way.  
Drakensberg Grand Traverse
Location: South Africa 
Distance: 220 km (137 mi)
Duration: 10-12days
Season: March to May, mid September to November
Accommodation: wild camping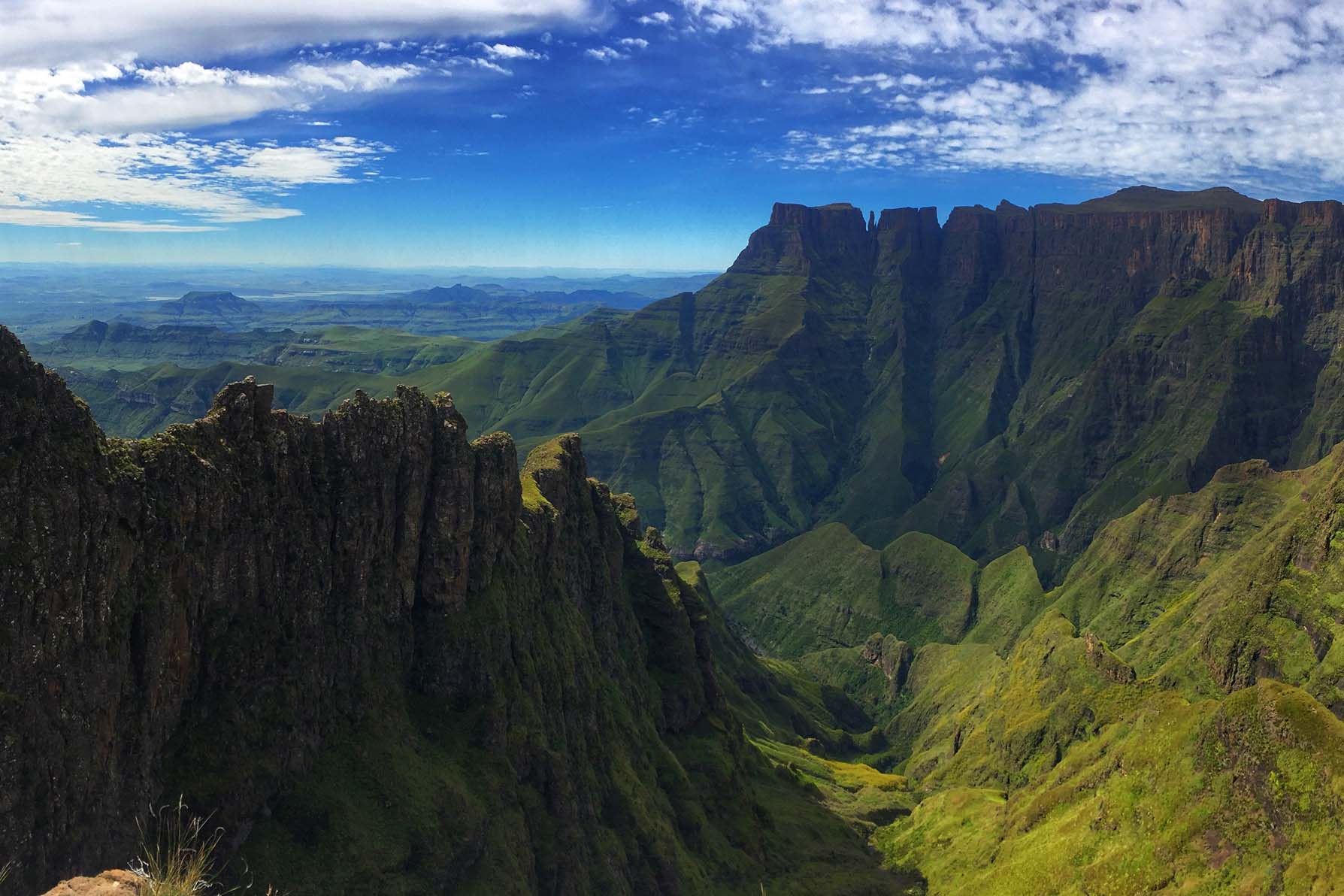 Like the last thru-hike, this is one for the more adventurous. Tracing the escarpment between South Africa and the mountain kingdom of Lesotho, the Grand Traverse takes in some of the most spectacular mountains anywhere and offers intrepid hikers a true wilderness experience. The roughly 220 km are almost entirely off trail, and there are no convenient options for resupply enroute. Hikers have to carry everything with them, which can equate to a heavy pack if they opt to do the hike over ten to twelve days as most do. 22 km a day might sound unambitious for some experienced hikers, but the terrain and navigational challenges can make for slow going. Self-sufficiency is a must.
Get out there
So many great hikes, so little time. It's a real problem. But hopefully this article makes it easier to choose which thru-hike to do next. If you prepare properly and embark on your trip with an open mind and an appreciation of the opportunity, you're bound to have a great experience regardless of the hike. On that note, the best hike is likely to be one you can set as a short term goal and do in the near future. Can't afford to fly halfway round the world or take 6 months? Don't let that put you off. You can still do a section hike closer to home. Even a short hike can be the experience of a lifetime.